Welcome to Maruti Institute of IT and Design! Established in 2009 in Surat, Gujarat, we began our journey with a focus on Textile Design courses. Over the years, we have evolved and adapted to the changing education industry, expanding our offerings to include a wide range of courses in various fields. Today, we take pride in providing exceptional education and training in IT (Information Technology), 3D Animation, Video Editing, Graphic Design, and Jewelry Design. Our curriculum is carefully crafted to meet industry standards and equip students with the
knowledge and skills necessary to thrive in their chosen fields.
              From humble beginnings with just 5 computers in 2009, we have grown significantly and established four branches across various areas of Surat. Our growth is atestament to the trust and satisfaction of our students and their success stories. With a strong emphasis on practical training, we believe in equipping our students with real-world skills and hands-on experience. Our state-of-the-art facilities and dedicated faculty ensure that students receive comprehensive practical training, allowing them to apply their knowledge and develop confidence in their abilities. Internship opportunities further enhance our students' learning experience, providing them with valuable industry exposure and a chance to apply their skills in real-world scenarios. We believe that practical training and internships play a vital role in shaping our students into competent professionals.
Our mission at Maruti Institute of IT and Design is to empower students with industry-relevant education and
practical training, enabling them to excel in the fields of IT, design, and animation.
Through our comprehensive courses, hands-on training, internship opportunities, and job placement assistance,
we are committed to preparing our students for successful careers and helping them make a positive impact in
their respective industries.
Our vision is to be a leading institute in the field of IT and design education, recognized for our excellence in
teaching, innovative curriculum, and industry partnerships.
We aim to constantly evolve and stay at the forefront of emerging technologies and design trends, ensuring that
our students receive the highest quality education that meets industry demands.
By nurturing talent, fostering creativity, and instilling a passion for lifelong learning, we envision our students
becoming industry leaders, entrepreneurs, and change-makers who contribute to the growth and advancement
of the IT and design sectors.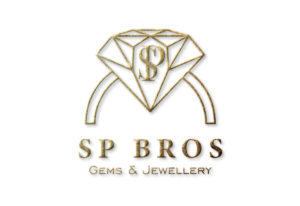 Thank you for believing in us from 2009, Your Constant Support, Guidance and Suggestions always helped us to lead the Education Industry, and We are seekingfor the same!
Our institute is driven by the belief that time is of the essence when it comes to shaping Youth of India's future. We are dedicated to providing comprehensive education, practical training, and 100% job placement to accelerate Student's career growth.
With our expert faculty and industry-relevant courses, we aim to equip you with the skills and knowledge you need to succeed. Together, let's embark on a transformative journey and achieve your career aspirations.
Mr. Sanjay Gondaliya
Founder
Mr. Sanjay Gondaliya
 Position
Mr. Sanjay Gondaliya
 Position
Mr. Sanjay Gondaliya
 Position
Mr. Sanjay Gondaliya
 Position
Mr. Sanjay Gondaliya
 Position
Mr. Sanjay Gondaliya
 Position